Hi, I'm Dean, an SEO Consultant and Marketing Specialist. I'm a freelancer but I'm also looking for a full-time role.
Biography
Hi, I'm Dean. Most of my career has been spent in sales but I'm also an SEO and marketing guy.
I enjoy helping my clients overtake the competition and challenge the status quo. Most of all I love to see others winning and helping them to achieve their marketing goals.Interests:
Animal documentaries, marketing science, Electric motorsport (Formula E & Extreme E), podcasts, The Upland Metaverse and forever in pursuit of brewing the perfect coffee.Favourite Quote:
"Marketing without data is like driving with your eyes closed." - Dan ZarrellaFull-time roles considered: Christchurch Only.
Open to remote positions.
Conveyor SEO
Mar 2020 - Present
SEO Consultant
Working with clients to give them a rankings boost and allowing them to get the most out of their website.Services range from simple tag changes, blog post strategy to capture keywords or full technical audits.Client Key Outcomes:Home staging and Interior design - Main keyword target from no traffic 0% CTR at the start of campaign to 9.4%. Stats from the last 28 days. (November 2021).Building inspections Industry - Best informational content in the blog campaign has a 23.5% click through rate over the last 28 days. Page overall (187 Keywords) has a 7.1% CTR over the last 28 days (November 2021).Cleaning Firm - 23% Google Search Click increase in 1 month from a campaign updating services pages copy to more engaging, informational content (Oct - Nov 2021).
Sage Doors
Feb 2017 - Present
Sales Representative | Account Manager
Sage Doors Ltd: Sales Representative servicing the South Island.Formerly: Invercargill - Upper Hutt and Kapiti Coast.Skills and Duties:Client Relationship Management
Planning call routes
Time Management
Problem solving & resolution
Roller Door Installation
Lincoln University
Feb 2010 - 2013
Bachelor of Commerce (Marketing Major)
Statistics, Economics, Accounting, Marketing, Business Law.
Skills
SEO

Excel

Podcasting + Distribution
tools
Squarespace, Wix, WordPress

SEranking

Google Analytics & Search Console
Learning
Google Ads & PPC

SEMrush Digital PR

Map Creation - Felt
MOZ
Backlink Audit & Removal
Local SEO Fundamentals
Page Optimisation
Keyword Research
Technical SEO Site Audit
Let's work together
on your next project.
I wouldn't want to miss the chance to connect with you. Drop me a line and we can chat!You can also reach me via email at:
Professional development 2022
Hi I'm Dean2022 for me started off with a holiday in Wakefield and Dovedale (top of the South Island, NZ) with lots of time to ride some of the great taste trails on the bike and eat berry ice cream. It was a relaxing trip that enabled some time to think about what I wanted to do with my career and how I can make it happen.In 2021 I felt I wasn't learning or growing my marketing knowledge. I'm aware that this development journal is a small slice of what I will need to thrive in the marketing industry. If you do however need any SEO advice that's my speciality.This blog will keep a record of personal growth and learning new things!
---
Learning:
SEMrush
SEMrush PPC foundations

SEMrush PPC Automation

SEMrush SEO Toolkit

Mastering Digital PR
Hubspot
Hubspot Social Media

Hubspot Email Marketing

Hubspot Digital Advertising
Google
Introduction to Data Studio

Tag Manager Fundamentals
42 Courses
Goodvertising

Creative Effectiveness

Behavioural Economics
Webflow
Mail Chimp
Mailchimp Foundations Certification
Email Marketing Benchmarks from Mailchimp has been an interesting read alongside the Mailchimp certifications this month. What really stood out is that The average email open rate for all industries Mailchimp analyzed was 21.33%. I know I open a lot more than 21% of my email...Am I in the minority?
---
Fathom Analytics - https://usefathom.com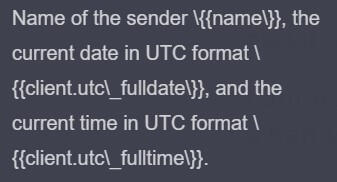 Nobody had a step by step guide on how to do this….. Free long-tail keywords!

I have been experimenting with Fathom Analytics this month as an alternative to Google Analytics. It's privacy-focused, easy to use and you are able to see insightful information quickly. View their awesome dashboard.If you are part of my community, you may have seen some posts on Instagram, Twitter, LinkedIn and Facebook referring to the new page I posted on adding Fathom to your Rocketspark website.
Top rankings for anything related to Fathom and Rocketspark. While these keywords are unlikely to get much traffic, nobody had a guide on this. It's one of the ways to get some very focused traffic to your brand. Who will view this then? I'd say Rocketspark website owners who want an easy to use analytics platform or Google Analytics alternative. If they need any other help, who would they be likely to get in touch with? Me hopefully……
hagrid.io
I have been playing around with Hagrid, no not the Harry Potter Hagrid, the easy way to answer customer or users questions. The one that could be an easy way to create a FAQ on a page. Ask me a question below!
Building:
Finished my new personal resume / CV website: https://deanwarwick.nz
I'm really happy with the ease of integrations on the site, for example, adding a trigger when someone clicks to download my CV. Now we wait………
It is built on Carrd.co which I've used in the past on podcast websites. It's super fast, lightweight and will help with Googles page speed metrics and crucially a better user experience for visitors to the website.
https://pagespeed.web.dev - Website Desktop Page Speed
Felt Maps - San Francisco Upland Track competition
I am really enjoying Felt Maps so when the Upland metaverse ran a competition to have your track live in Upland as one of the inaugural set of tracks, I had to use Felt to get my entry in. Here we have it - San Fran Parkways.Making the most of a corner of the famous Golden Gate Park I wanted this track to show the beautiful green spaces of San Francisco, but also some of the cityscape. I feel this track brings them together rather seamlessly.The Start / Finish is across from the Urban School with parkland on the other side of the street, again urban and rural mix. We run clockwise into a twisty section sidling up to Buena Vista park then through a long straight into the Golden Gate Park section and out to the straight to the end of a lap.
Schema
I have been learning more about Schema and how it impacts websites. The easiest site to create Schema Markup I have found is Rank Ranger.
At the start of this month, I've been doing some background work into what could help people get some of the basics with their SEO right. I decided to create a page that was a mini case study of some easy (and quick) ways to improve your SEO.
Google Trends - Glimpse
Glimpse is an extra helping hand when looking through Google Trends. Have a look at this recommendation, Google itself.
With Glimpse, you are not only able to see more of a trend in the data but also what the main social channel is. Also if its usage is higher than average on that platform. Here's an example from the topic of Vanlife. The topic gains much more use on Tiktok. For the topic of camping, Youtube is by far the platform that the topic gains the most use.
I recommend Glimpse so here are the links to the extension and website If you are keen to have a look.
Super Dense - Bookmark Manager
The bookmark manager for minimalists and web junkies that you can share publicly or keep private. Might be good for keeping all the office links in one place. Easy to use, looks great, genuinely useful.Take a look at my unique bookmarks list - Hope you find something helpful!
Reading:
A beginners guide to UTM parameters (and how to use them) - LinkUTM (Urchin Tracking Module) parameters, also called UTM tags or UTM code, are small bits of code you can add at the end of your normal URL to track the traffic that clicks that specific link.Want an easy to use UTM builder, look no further than Fathom once again - UTM Builder
https://nesslabs.com/procrastination-triggers42 Courses has a weekend reads newsletter which has some great articles but also a what happened on this day at the end of the email like this gem: March 4 - 1965 - Sir David Attenborough becomes the new controller of BBC2 📺 also 1882 - Britain's first electric trams run in East London 🚋
Product Lead SEO - Eli Schwartz's behind the scenes guide to online visibility.
This book in the first few chapters told me nothing new but instilled further confidence I am doing the right thing with my SEO efforts. In further chapters, the examples and way Eli explains what he was doing and why is brilliant. Product lead SEO helped me to see that user experience is vital to the new frontier of search engines.Hopefully, Eli sees this backlink, it would be great to thank him personally instead of a Linkedin comment or tweet.Eli's Linkedin Profile
Listening to:
Brainy Business Alright!
I've taken a lot from the Brainy Business podcast which I found out about through Nudge. I'm enjoying learning about behavioural economics and especially the podcast from 7th Jan - Science of motivation with Ayelet Fishbach. Are your New Years resolutions still intact?
The Best Daily News
The Defrag from Lawson Media in Australia is a new daily news podcast that has interesting topics not really covered in the mainstream news (and some that are). The most interesting episode so far for me was the news around the Red Cross hack and how they can tell that it was most likely a state-funded attack.
keeping sharp with:
Playing more Rummikub - I'm getting faster at identifying where to find opportunities to place tiles, especially when they are different colours. Give it a try!
Wordle
248 5/6 - Thorn⬛⬛⬛⬛🟨
⬛🟩⬛⬛⬛
🟩🟩⬛⬛⬛
🟩🟩🟨⬛⬛
🟩🟩🟩🟩🟩I have a love/hate relationship with this game. When I have the vocab I love that I know the word...... defeat not so much. It has however been fun to track and see how others in my family have worked it out day by day.Do you like Wordle? if so, what about it makes it so fun?
Sequence
Sequence is one of those games that I keep coming back to. Its basically connect 5 with a deck of cards. Simple but effective.You can be so far behind but due to the placement of some counters you can get both rows of 5 that you need and win from behind.
Check out the rules at Ultra Board Games and see if you are interested.
Doing for fun:
MOVIE: Spider-Man - No way home - 8.5/10 Not much story, just fan service. It's done well though and has a few funny bits. Worth a watch? Yes.
AUDIO DRAMA: The Waystation - Wired CowslipThis audio drama podcast has me on the edge of my seat with high production value and twists where you would normally find turns. It's a ride alright. Have a listen if you are into sci-fi audio drama. The Waystation Podcast site is also made with Carrd.
AUDIOBOOK: Jimmy Carr - Before & LaughterWhy would you get this as an audiobook? Jimmy Carr reads the book! He is witty, smug and engaging. Highly recommended.
TV SERIES: The Green Planet
Sir David Attenborough, the legend himself narrates and features in this new documentary.
Favourite Songs released in 2022:
Conro - find u: Starting with a banger for 2022 - Youtube
Coheed and Cambria - The Liars Club - Youtube
If you have any advice on courses, tools or topics I should be looking into, get in touch. DeanWarwickNZ on Twitter.
Thanks for reading and following this journey, here's to 2022!!!Dean Warwick
---
PS: Affiliate links for both Carrd.co and Fathom Analytics. They really are a match made in heaven. If you would like to try them out, then using my affiliate links would be very much appreciated.
---